When it is about laptops for graphics designing, the user's needs are different. Although they can choose from brand new to refurbished MacBook, Surface and the like depending on various factors.
Sometimes choice depends on cost, while in other instances, design, performance and features may come forward. The performance also determines what a designer chooses. Here is a list of best laptops for graphic designers.
Apple MacBook Pro 13 inches Space Grey
What People likes about Apple MacBook Pro?
1. Excellent design and build qualit.
2. Thin, lightweight as well as fast.
3. The Touch Bar works astoundingly well with graphic design software like PhotoShop.
4. Brilliant specifications .
5. Outstanding screen.
6. Aesthetically good-looking.
7. Touch ID.
8. Touch Bar.
9. Most colourful and brightest display.
10. Expansive trackpad.
11. Responsive keyboard.
12. Operates on Mac OS.
13. Battery lasts all-day.
What People did not like about Apple MacBook Pro?
1. Slightly expensive.
2. The keyboard may be a bit noisy as well as uncomfortable.
3. Ports may be a bit tricky to use.
Microsoft Surface Book
What People likes about Microsoft Surface Book?
1. Perfectly works as a tablet and laptop as well.
2. A fantastically impressive display screen.
3. Can also be used with Surface Pen and Surface Dial.
What People dislike about Microsoft Surface Book?
1. Slightly heavier as compared to the other laptops in the same category out there.
2. Cost increases considerably once you try to improve its specifications.
Dell XPS 15
What people like about Dell XPS?
1. Superb screen.
2. Slim and lightweight.
3. Excellent battery life.
4. Spec it up slightly, and you will have a laptop with not just 4K display, but also a multi-touch which you can convert into a portable best performing sketchbook.
5. Full HD resolution.
6. 2 screen sizes (15-inch and 13-inch) available.
What people dislike about Dell XPS?
1. Costs more once you try to improve the specs that make it a costly laptop for budding graphic designers.
Lenovo Z70.
1. Lenovo Z70 (80FG00DBUS) 17.3" Laptop.
What people liked About Lenovo Z70?
1. Comfortable to use.
2. Stylish look.
3. You can upgrade its RAM from 8GB to 16GB.
4. Operates on Windows 10
5. 15-inches screen is best for graphic designers who are looking for laptops with larger screens.
6. 1TB of Hard Disk's space is more than sufficient.
7. Hard Drive, fan and RAM are very easy to access.
8. Ideal for designers who prefer a little entertainment.
What people disliked About Lenovo Z70?
1. The motherboard is hard-to-repair, rendering the laptop useless.
2. The touchpad is jam-packed with dead zones.
3. Cramped and flimsy keyboard.
Asus ROG G752VL
What people liked about Asus ROG G752VL?
1. Best Ideal for graphics designers, software developers, music composers, and gamers.
2. Backlit keyboard.
3. 24GB RAM is ideal for operating many virtual machines.
4. Fast enough with high-end graphics.
5. Fantastic touchscreen.
6. RAM can easily be upgradable to 32GB.
7. Beautiful and elegant looks.
8. HDD/SS combo.
9. Solid construction.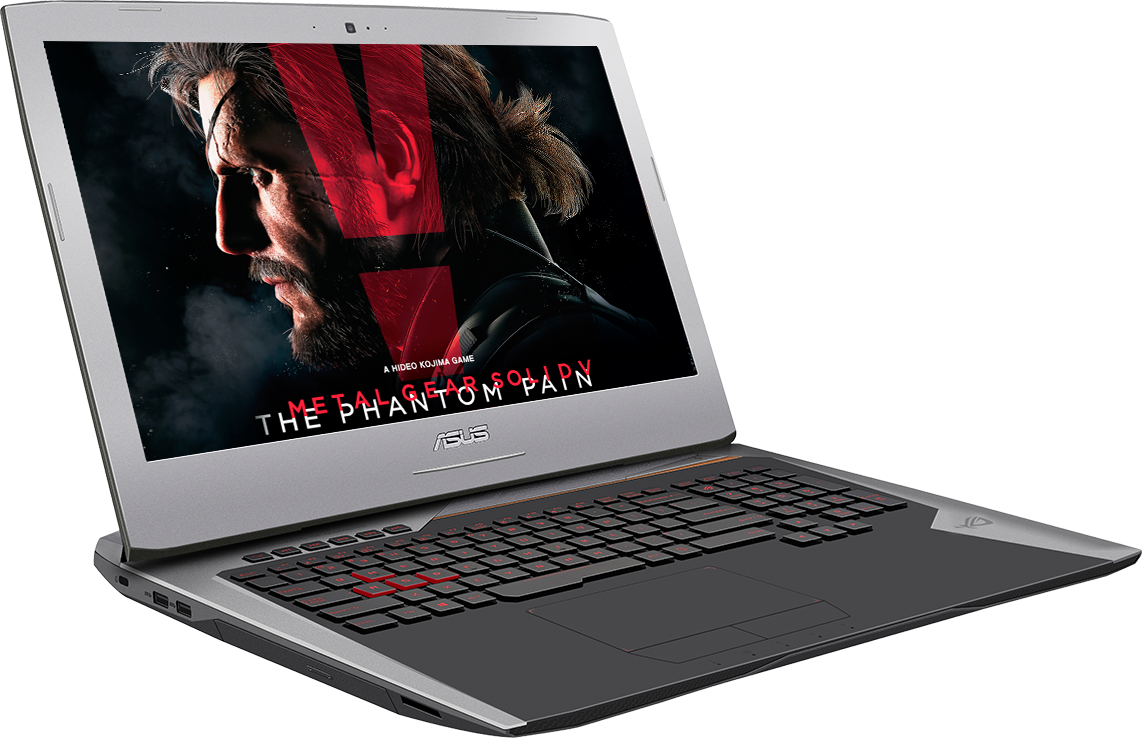 What people disliked about Asus ROG G752VL?
1. Too huge and heavy.
2. Lacks BluRay drive.
So which one in this list is the best laptop for Graphic Designers
With this list and their short reviews, you can easily choose one of the best laptops for graphic designing. In this list I recommend you to go for Apple MacBook Pro that comes with the touchpad. If you're one of those who are tight on their budget then you can also buy refurbished MacBooks or MacBook Air from the people who sell MacBook after slightly using to get the newer and better ones. Alternatively, if you are also interested in selling your Mac and getting an updated version for your graphic design needs to go to MacBack.com.

Author:
Misty Jhones
Viewed:
103 Views
Check Out All Of Misty Jhones's Blogs!
Comments: