If you are considering building a new commercial building for your business purposes, then you have to pay attention to the kind of design you choose as well as what kind of money you will be spending on the project. This is because you want the commercial building design to be such that it turns in a profit. Preparation is crucial for this. Here are some of the things you must keep in mind when choosing a project to invest in.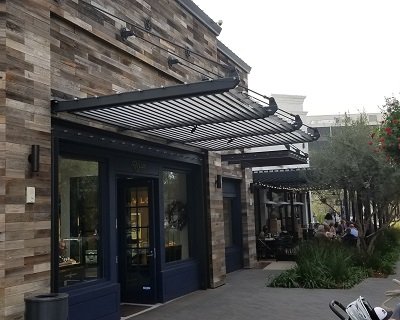 A. Good planning
Good planning is crucial to making sure that the project is a success from Day 1. You need to plan and budget for the project. Considering what kind of size the building needs to be, what you plan to do with it, what kind of work area you plan to have, the number of rooms it should have etc., are some of the things you need to sit and think about. This needs to be done before you decide on the final commercial building design.
B. Budgeting
Getting the budget decided and cut out will ensure that you don't become a financial cripple when the project goes over-budget. Not only should you factor in big costs like labour wages, cement and equipment rails, you must also list out smaller ones. Also, keeping about 10% for unforeseen expenses will ensure that you have a little space to take care of extra expenses which are bound to occur.
C. Contractors
Finding good commercial contractors in Los Angeles is the next thing you need to do. It is important that they have commercial contractor licenses and insurance. Choosing the right company for the work is very crucial because not every contactor you will see is an expert on commercial building projects. When you are choosing one, make sure to select one who has a lot of experience in planning and executing commercial projects.
D. Civil engineers and architects
Today, commercial contactors in Los Angeles come with everything needed to make a success of a commercial building and that includes civil engineers and architects. When you choose a company that provides well-rounded services in construction, you can be assured that there are fewer hassles for you to deal with. The layout of the building is very important but so is the interior design and the strength. Right from the planning stage, you should enlist the help of civil engineers and architects so that the building gets all the benefits of modern planning.
E. Honesty and feedback
The power of honesty should not be ignored and that is why commercial building should be entrusted to contractors who are honest about giving feedback. Building is time-consuming and expensive and you need professionals who are honest from the word go. It is a crucial factor to ensure your peace of mind for months while the project is happening.
There are many commercial contractors in Los Angeles to choose from. Find one who is ready to start building immediately after the signing of the contract.
Author:
Alexa
Viewed:
111 Views
Check Out All Of Alexa Roy's Blogs!
Comments: